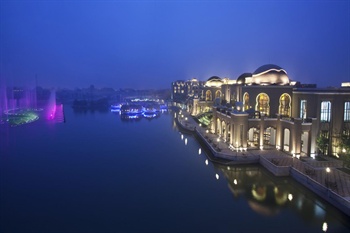 The Sheraton Qingyuan Lion Lake Hotel is an ideal spot for travelers wanting to discover the city. Visitors to Qingyuan will find that the Sheraton Qingyuan Lion Lake Hotel is a fantastic accommodation choice.
Qingyuan Railway Station is located approximately 16km away while Guangzhou Baiyun International Airport is 61km away. There is no shortage of things to see in the area, with the Lion Lake Golf Club, The Lion Lake Leisure Tourism Area and Qingyuan Gangtou Liushi Forefathers Memorial Hall all nearby.
In their spare time, guests can explore the hotel's surroundings. This Qingyuan hotel offers parking on site.
If you demand a high level of service, our guests have indicated that this hotel has excellent standards. This hotel is particularly popular with those traveling with families.